Diane Goodspeed, Agility Instructor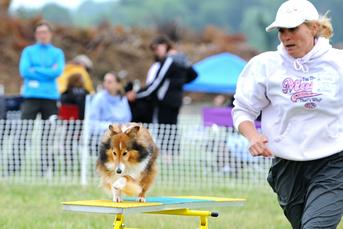 Diane and Demon
Diane Goodspeed started training with Betsy in 1992. Her first obedience dog was a Lhasa. Between children, Diane and Sandy completed her CD, CDX, and UD and attended two Pupperoni Eastern Regionals. After obedience, Sandy and Diane took up agility with enthusiasm. Kayla, a border collie out of Betsy Scapicchio's Jinx, earned her CD and CDX quickly so she too could focus on agility. Kayla earned her AKC novice agility title in April of 1999 and completed both excellent titles eighteen months later, qualifying for the 2002 Agility Nationals where they finished 30th. Kayla earned her MACH in 2002, just before Demon joined the family.


Demon, a Sheltie, was a surprise birthday present from Diane's husband. As an agility team they quickly became a competitive force in the 16" division on the East Coast. In 2006 they finished 25th at their first AKC Agility National and took first place at the 2006 All Star Tournament in the 16" class. In 2007 they finished in 14th place at the AKC Agility Nationals, attended the AKC World Team Tryouts in Minneapolis, MN, and ended the year with a first place at the AKC ISC Eastern Regional in November. Their winning style continued in 2008. At the AKC Agility Nationals in Tulsa, OK they took third place in the ISC 18" State Team Tournament, were 9th place after three rounds in national competition, and finished an impressive 3rd in the finals. They also took a second trip out to Minneapolis, MN, to compete for a spot on the 2008 AKC World Team. In 2009, after recovering from an injury, Demon pointed in two rounds at the AKC World Team Tryouts and qualified for the USDAA Nationals, where he was a semi-finalist in both the Grand Prix and Steeplechase. In March 2010 Diane and Demon placed 5th (out of over 180 dogs) in the 16" class at the 2010 AKC Agility Nationals in Tulsa, Oklahoma and then went on to win the second medium dog position on the 2010 AKC/USA Agility world team and will be competeing in Rieden, Germany October 1 - 3, 2010.


Diane is now working with another Border collie, Kenzie, who is a Jinx granddaughter out of Betsy's Chloe. The young team has just begun their competitive career.
---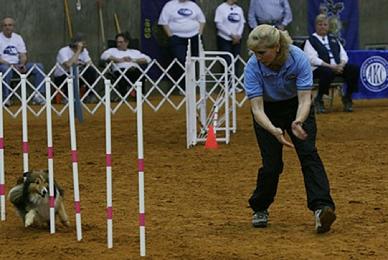 Demon & Diane finished 3rd at the 2008 AKC Agility Nationals
---

Besides agility training and teaching, Diane writes books. Rutgers University Press published her first book, Family Friendly Biking in New Jersey and Eastern Pennsylvania, in 2005 and her second book, Happy Tails Across New Jersey, was published in July of 2006. Her third book, done in collaboration with Ali & Joe Canova of Mountain Freaks Agility, was published by Globe Pequot in September, 2008. Agility for You and Your Dog was published in September of 2009 and can be ordered from any major online bookstore.

Diane has also passed her love of agility on to her daughter Kathleen. The videos below are of Kathleen and her Sheltie "Jenna" and Diane and "Demon" and both of their agility journeys in 2010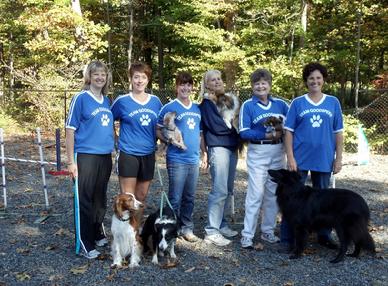 Diane with some of her students wearing their "Team Goodspeed" shirts to wish Diane well at the AKC World Competition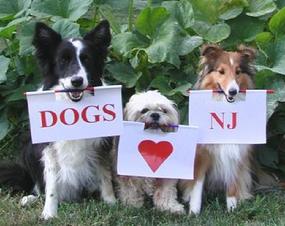 Kayla, Jack and Demon!
| | |
| --- | --- |
| Kenzie 1 yr. old | Demon won the second medium dog position on the 2010 AKC/USA Agility World Team |